Unexpectedly, I'm not mad or upset about it (and you shouldn't be either; it's really ok), just pensive. --Nurture won over nature in this particular instance, insofar as his cultural predispositions overcame his logical, thoughtful nature. Hmm.
In other news, I am not cutting my Hinduism picspam because

LOOK
AT
THIS
BABY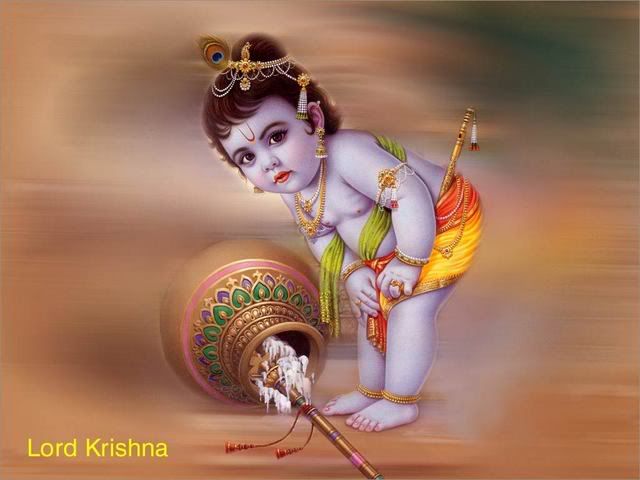 YOU GUYS. Vishnu has the best human avatars ever. This is Krishna. He is the cutest baby to ever cute. And then he grew up AND WAS REALLY ATTRACTIVE.
DAMN SON.
And Rama is also really, really good looking. As he's kind of the same person as Krishna and, ultimately, Vishnu, this is hardly surprising.
That's him and his attractive-ass andro self and his unbelievably gorgeous and adorable and kickass wife Sita. They are the Ultimate Hindu Power Couple. They are so cute together. So cute.
Rama also has this bromance going on with Hanuman, the monkey king.
Guys. Look at that love. Canonically, they're the Ultimate Hindu BFFs, the way Rama and Sita are the Ultimate Hindu Power Couple.
I can only hope threesomes ensued forthwith HINDUISM OT3 AMMIRI*shot*.


Vishnu/Krishna/Rama and Jesus are also friends, did you know.
Neither did I, but look at those guys. They are straight up having a floaty, shiny party in the Blue Ridge Mountains.
God, I love religion.
So I just lost the respect of a fairly reasonable human being in my WReligions class, which is unfortunate I guess. Although, I had it in the first place-- that's something, right? And, hell, I'm a person before I'm queer and he respected me as a person, so. Yes. Or something.